People say boats tend to "shrink" once you buy them – especially when you live aboard for any period of time. 50 foot luxury catamarans are somewhat less prone to this, especially due to the double hulls optimized with layout options to best fit the space, and typically, a large salon and cockpit area for entertaining. With the Excess 15, this is absolutely the case.
Excess 15: Prioritizing comfort and thrill
The largest catamaran in the Excess product lineup was designed for maximum room inside yet not relinquish the feeling and thrill of actually sailing. Per the Excess Catamarans brand standards, this sailing experience is top priority, especially in a market filled with large, heavy catamarans built with tall deck structures that require a serious boom height. Coming with that raised boom is a noticeably smaller sail area, which can result in an underpowered sailboat in certain conditions, especially light winds.
The Skylounge Solution
While still keeping sailing thrill and feeling as a top priority, Excess Catamarans design team, VPLP, sought a way to create a second level of space on board. An open platform built on top of the salon roof makes sense as that secondary unit, especially without having to sacrifice sail area. This convenient skylounge allows for al fresco dining, entertaining, and a great POV to watch a good sunset or sunrise. While anchored, the Excess 15's skylounge becomes available for use the boom can be pushed outboard and the area opened up.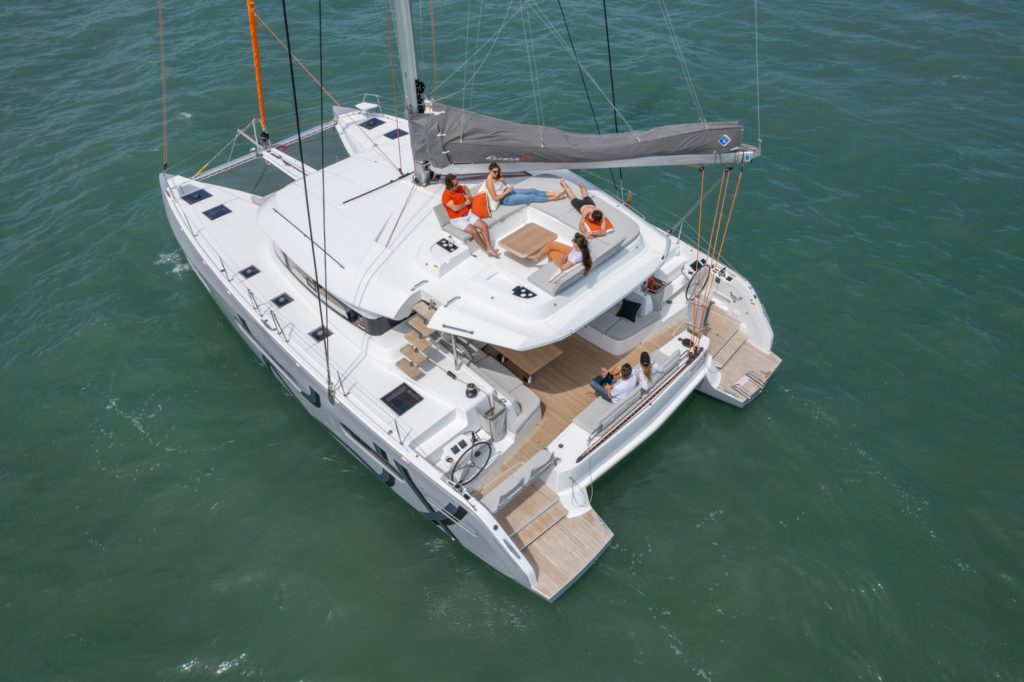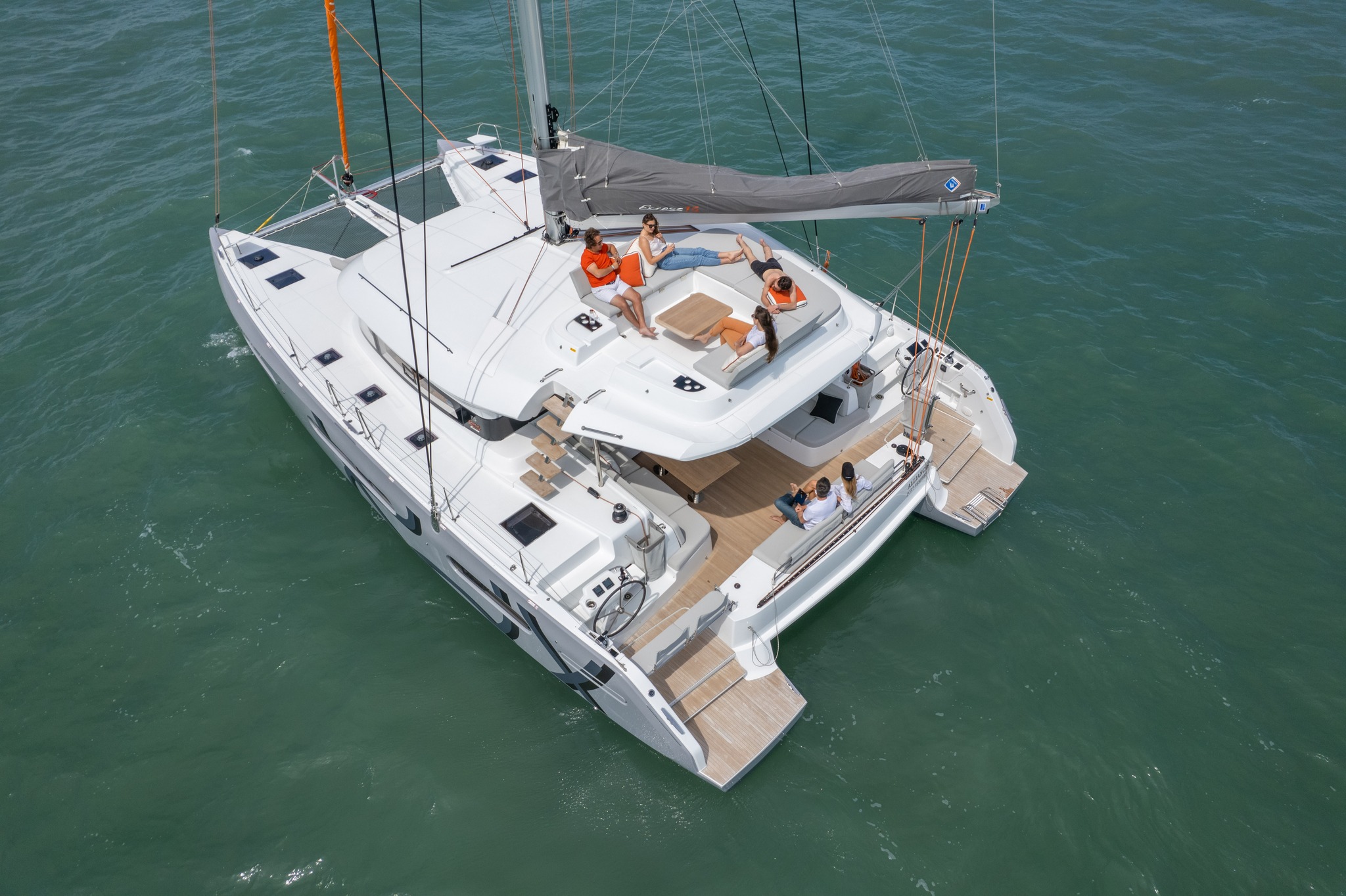 Easy access when anchored
The skylounge on board the Excess 15 can be accessed via wooden stairs on the portside of the sailing catamaran. Comfortable, marine-grade cushions can be detached and brought inside during foul weather if desired. A table in the middle offers a great entertaining platform – imagine drinking your coffee here for sunrises, or your cocktails at sunset.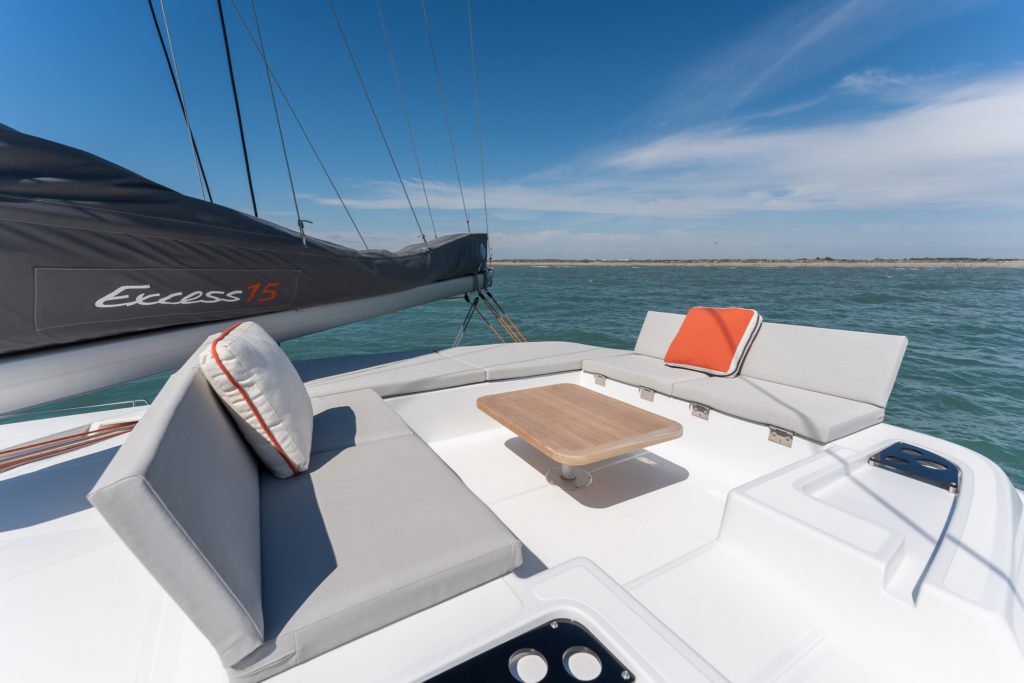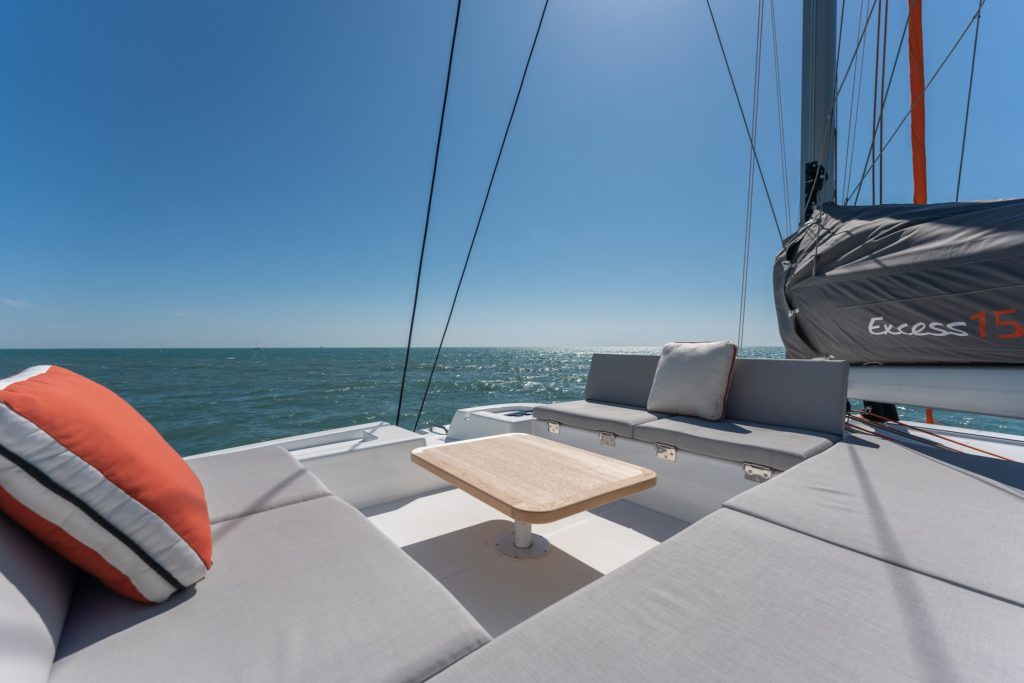 Does the Excess 15 have a skylounge option?
The skylounge on board the Excess 15 allows for a second level of al fresco dining entertaining, and relaxation without sacrificing performance underway! Easily accessible via stairs on the port side, shown in image below.