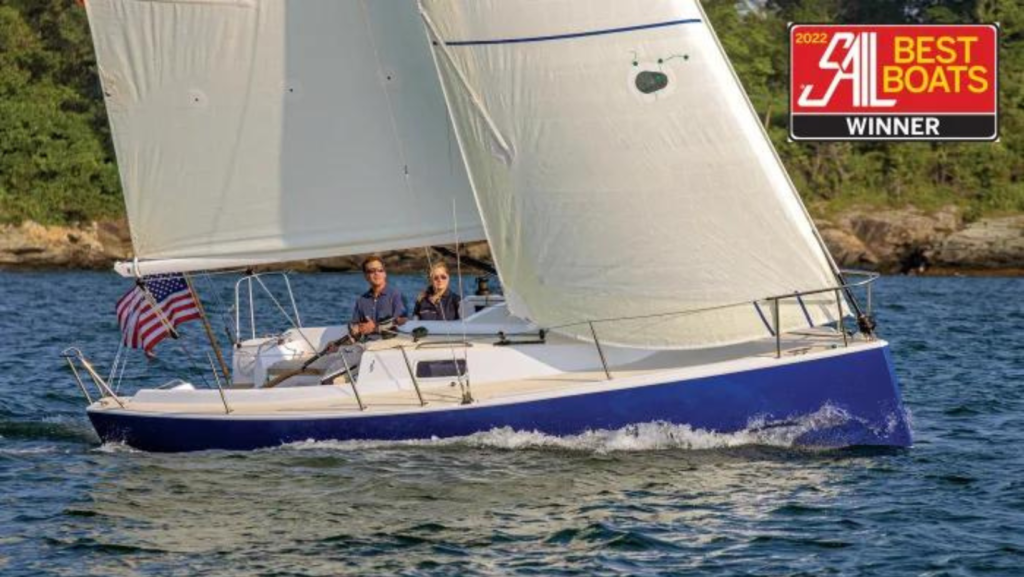 The 28 ft J/9 competed in the "Daysailer" category against other top new boats under 30 feet.
Performance Daysailer
Ultimately a boat that takes care of its crew, the review found it suitable even for the guests that aren't as comfortable with the boat heeling over.
"The latest design from J/Boats' Al Johnston, the J/9 not only offers the same great performance sailors have long come to expect from the famed builder, it's also great at standing up to a hatful of wind. How do we know? From experience. The day of our test sail was a spirited one to say the least, with winds in the low 20s gusting to 25 knots and more. The J/9, though, couldn't have been happier. Al expressly designed the boat to handle as well under main alone as under main and jib, and while this works it terms of convenience, it also provides a great way of de-powering the rig."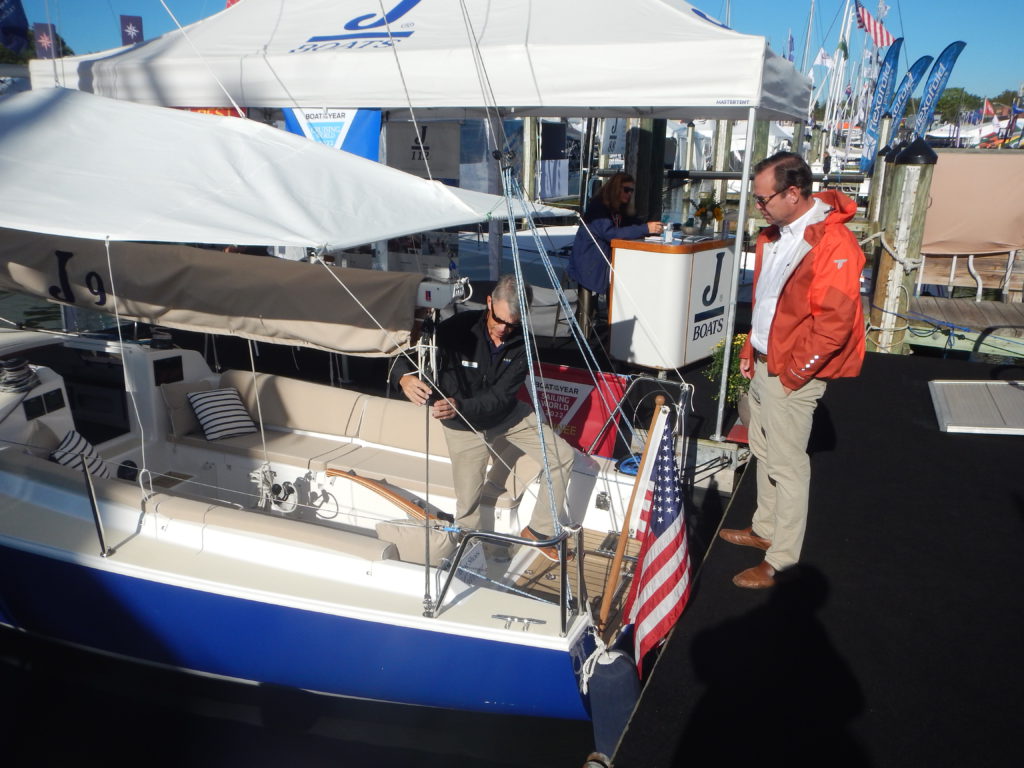 J/9 Cockpit
The boat clearly provides ample room in the cockpit for at least a few guests.
SAIL's review described an "expansive cockpit, easy-to-board open transom and comfy cockpit benches with equally comfy, practical wraparound cushions and electrical auxiliary inboard power.
How many 28 foot boats can you sleep your taller crew in the cockpit like this?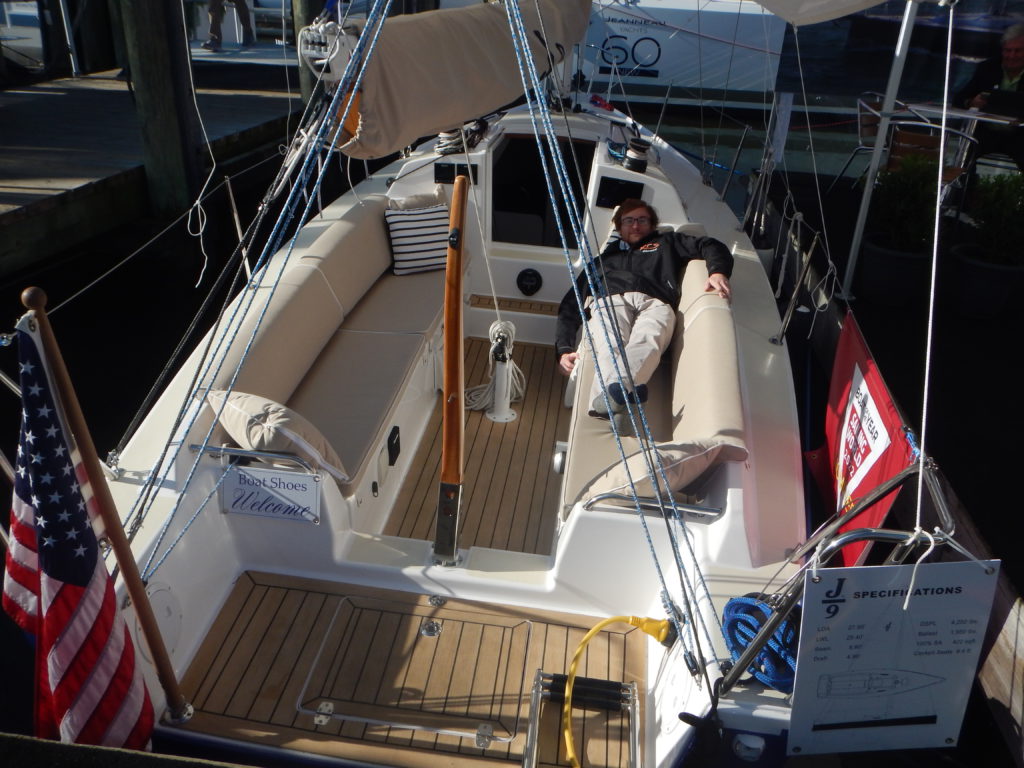 J/9 Interior
The comfortable, classic interior is all you need for a night on the boat anchored out somewhere fun.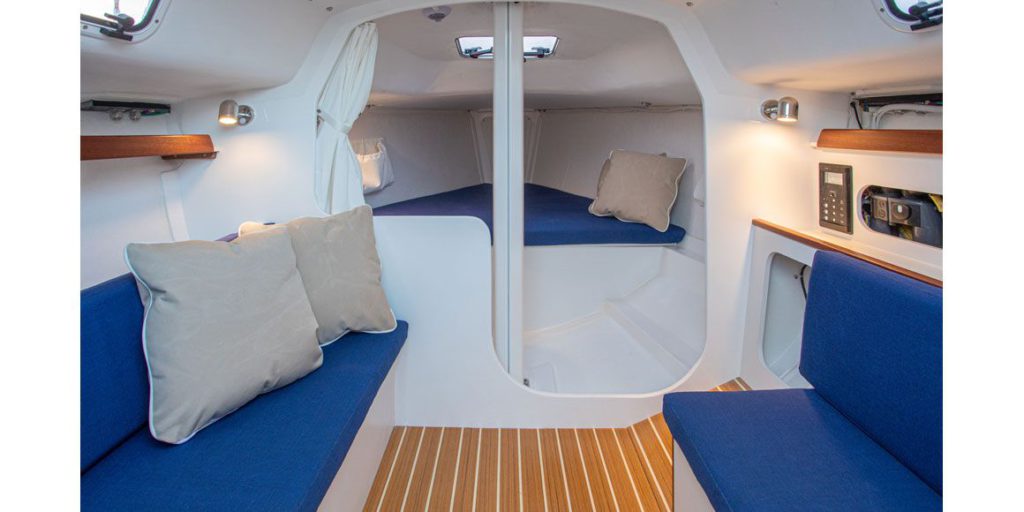 Perfect for the Gulf Coast
This type of boat fits exactly what this particular segment of our customer base is looking for: a spirited yet comfortable cruiser for afternoons or weekend camping. Whether it's on Lake Pontchartrain, the Mississippi Gulf Coast, or Mobile Bay, a J/9 is up to handle a family crew as well as high-velocity gusts.
As always, Murray Yacht Sales is your exclusive J Boat dealer for Alabama, Mississippi, and Louisiana.