2/2/2022
Brand New Excess 14 Catamaran Model Launch
At their international press conference, Excess Catamarans introduced the launch of a fourth catamaran model in the market-savvy product line: the Excess 14.  The Group Beneteau brand reveals the project from VPLP which will build on the success of the previous models in identifying and meeting market demands in the multi-hull sailing world.
This is the newest in the line of the past 3 model releases from Excess: Excess 12, Excess 15, and Excess 11.  With nearly 200 units sold since the brand's creation, Excess Catamarans has successfully established itself as a legitimate market contender.
The Excess line looks to satisfy those sailors who wish to have the space and lifestyle that only a multi-hull can offer without compromising on the sailing experience and thrill.  Without being a performance catamaran, these boats pack serious speed and responsiveness.
Excess 14 For Sale – Listings

HERE
Unique Hull
The asymmetrical hulls have been designed to ensure the smoothest motion possible, a feature that is unique in the catamaran market.  The weight for this boat will fall between 12-13 tons.

Twin Aft Helms
The twin aft helms take back the feeling of agility when sailing as well as provide complete line of sight.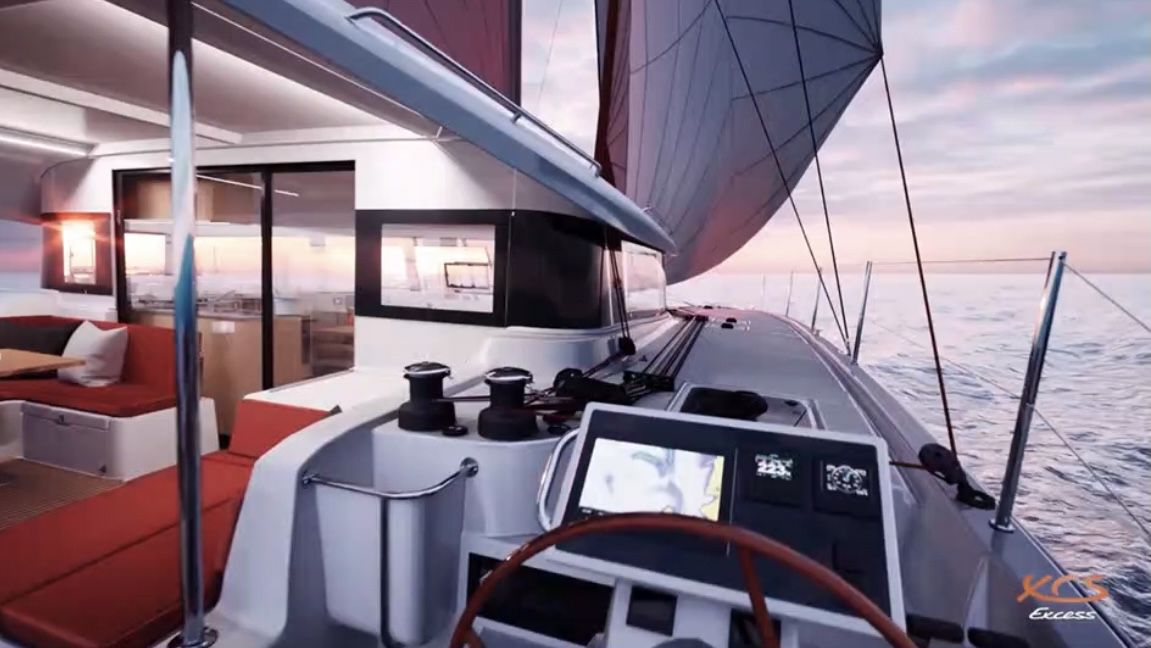 Excess 14 Layouts
The catamaran comes in two types of layouts: a 3 cabins, 3 bathrooms version and a 4 cabins, 4 bathrooms version.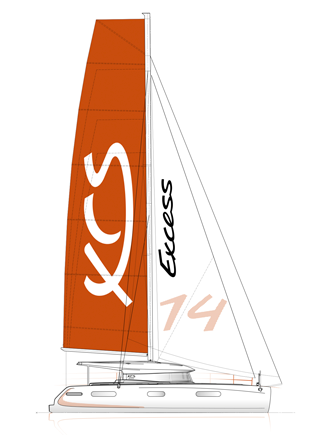 Excess 14 Rigging
Lowered boom increases sail area
Square top mainsail
115% genoa standard
The Excess 14 can also come equipped with the Pulse Line performance package which will feature a longer mast.
Excess Lab
New developments such as this new model can to some degree be sourced to a unique owner-manufacturer connection for this brand, known as the Excess Lab.  In short, the platform allows owners to correspond and communicate ideas and experiences, as well as issues and troubleshooting with the team, and getting direct answers back from the Excess team.