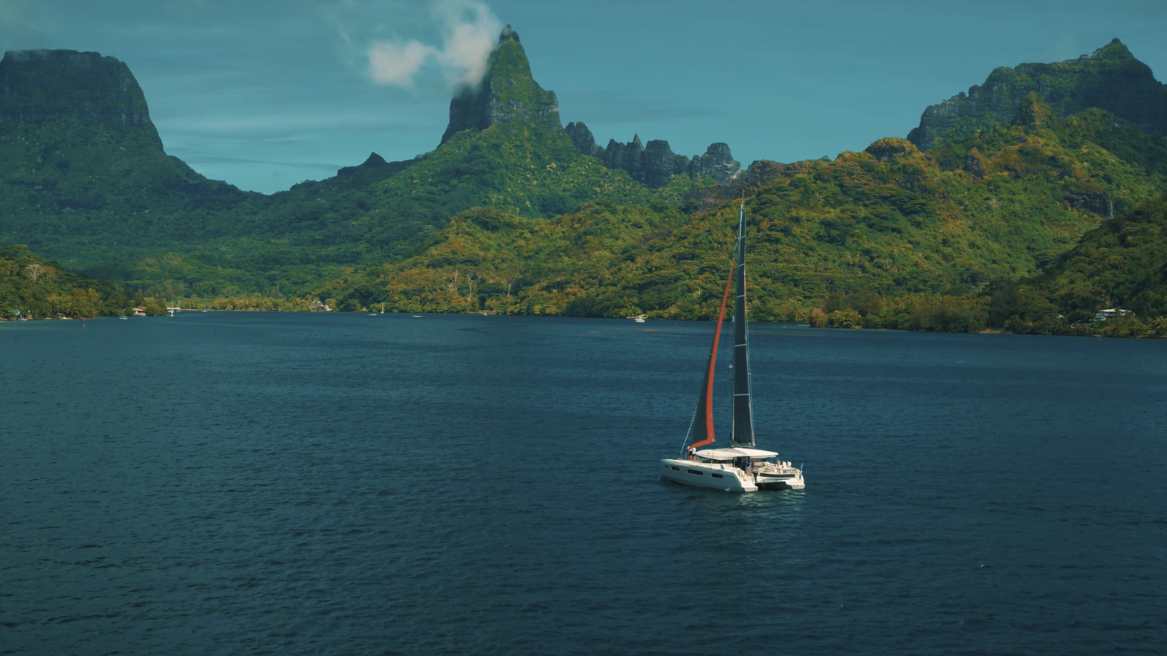 Mack Storey had a dream: to sail around the world with his family aboard their
Excess 15
, BINX. However, the health crisis forced them to adapt their plans, and they ended up completing their semi-circumnavigation in record time.
From Bordeaux to Tahiti in less than 6 months, the crew of BINX has made one of the fastest semi-circumnavigations ever.
An unforgettable experience that allowed them to discover the West Indies, the Galapagos Islands, the Marquesas and the Tuamotus.
A voyage as long as this is impressive and exciting. The crew was surprised by the boat's speed, solidity and standard of finish.
On arriving in Polynesia, the crew of BINX were met by
Sail Tahiti
, the local
Excess distributor
, to perform a complete check of the boat before she set off on a further 3,000 nautical mile passage to New Zealand. For their last day in French Polynesia, the team chose to sail from Tahiti to Moorea. The program included sailing along the coast of Moorea to the famous Cook's Bay, entering the Opunohu channel to have lunch in the bay and then anchoring for a swim off Tahiamanu beach. Captain Mack Storey then set sail again for Bora-Bora and then on to Fiji and New Zealand.
A few words on Polynesia…

Polynesia is in the heart of the Pacific, the largest ocean in the world. This series of archipelagos are part of the Polynesian triangle originally populated by the Maohis: New Zealand – Easter Island – Hawaii.
Polynesia is the ultimate dream of every sailor, with its turquoise lagoons, coral and multicolored fish, its mountains covered with jungle, its uninhabited atolls… Sailing conditions are mild almost all year round with trade winds blowing between 15 and 20 knots and temperatures between 25° and 30°C (77-86°F).