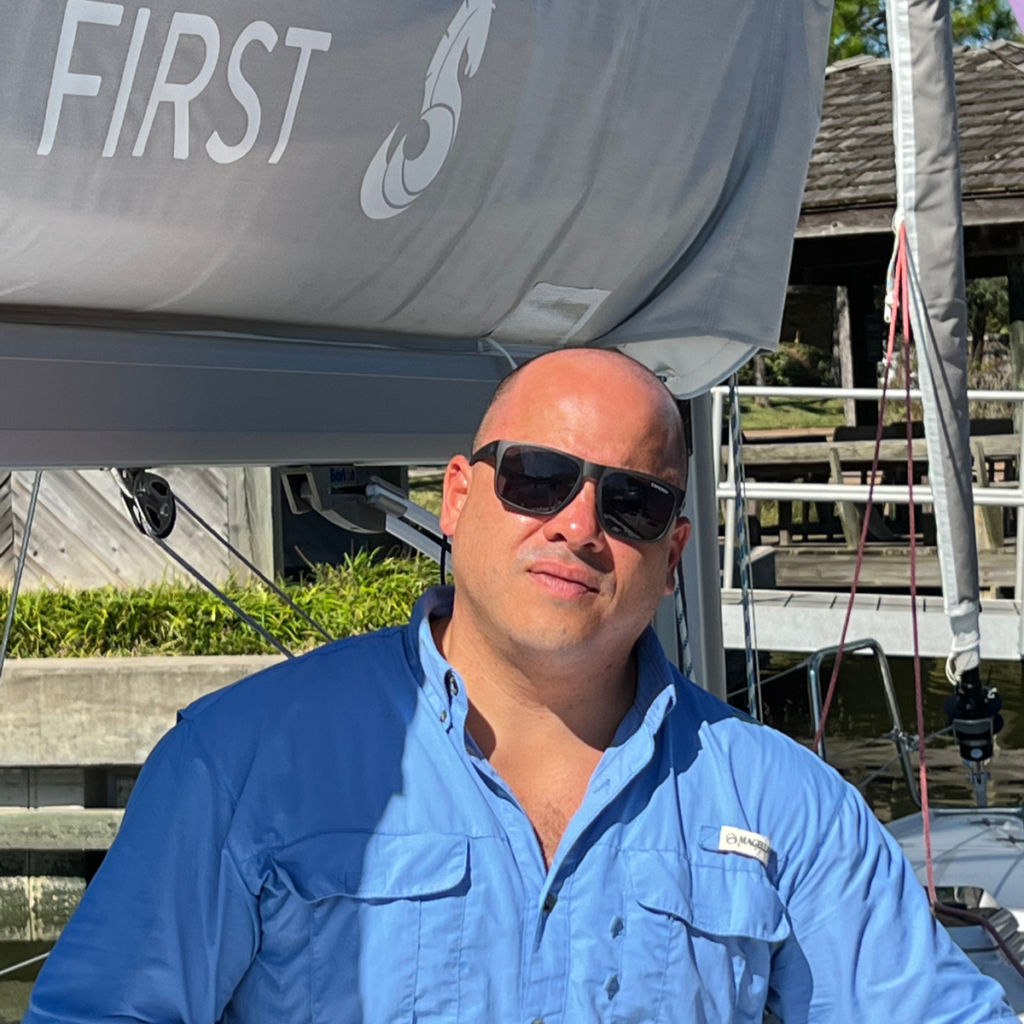 Ricardo represents the Murray Yacht Sales Team on the lakes surrounding Dallas-Fort Worth and across the Gulf Coast.  He specializes in New Beneteau sailboats, Excess Catamarans, and quality brokerage transactions.
WHAT THEY SAY
Client References
I've never had the pleasure of working with a better broker than Ricardo. This young man worked harder to sell our Beneteau 281 than you can imagine. He had a buyer before we could believe it. For us he couldn't have made it any quicker or easier. If you are looking to sell or buy a boat, Ricardo is your man!
1. We had been looking for a sailboat for months and finally found one through Murray Yacht Sales. We are based in Maryland and the boat was in Oklahoma.
2. The broker (Ricardo Buenahora) was amazing! He provided video/pictures to us and was in constant contact in regard to questions that came up through the videos/pics. He addressed all concerns and potential problem areas with the boat.
3. During the survey Ricardo provided pictures to us all while staying out of the way of the surveyor. Once we received the survey, he assisted in resolving all issues with the seller.
4. Once in contract, Ricardo continued to stay in contact and took care of having the boat prepared to be shipped, and then he coordinated the shipping of the boat from Oklahoma to Maryland.
5. We cannot say enough good things about Ricardo to include going above and beyond every step of the way and the exceptional customer service he provided even after the sale was complete to ensure we received the boat.
6. If you are in the market for a boat we HIGHLY recommend contacting Ricardo!!!
Ricardo Buenahora
DALLAS, TEXAS
RBuenahora@MurrayYachtSales.com


Education
Nuestra Señora del Lourdes II (Venezuela)
Universidad Santiago Mariño (Venezuela)
Centro de vela ligera (Sailing School Venezuela) 5 years of laser Standard
Fluent in both Spanish & English language, proficient in French
Continuing education includes technical training courses.
Power Boat Experience
Owned and cruised 30′ Power Boats in Venezuela and the US.
Cruised with friends for more than 20 years in Venezuela, Miami, Dallas, & Houston. Experience with speed boats, fishing vessels, trawlers.
Sail Cruising
Owned and cruised Monohulls and Catamarans in USA and Venezuela, many brands like Benneteau, Jeanneau, j/boats, classic sailing vessels, Catalina, Hunter, Nacra, Hobbie, Fountaine pajot and many more
Sail Racing
Sailboat Racing is Ricardo's main hobby – he loves to compete in the Galveston bay & Dallas area events such as the Kemah rum races, Dallas race week, Gold rush Regatta grapevine lake.  He also enjoys participating in off shore races like the Harvest moon and S.C.O.R (South Caribbean Ocean Regatta) held in Puerto La Cruz, Venezuela.