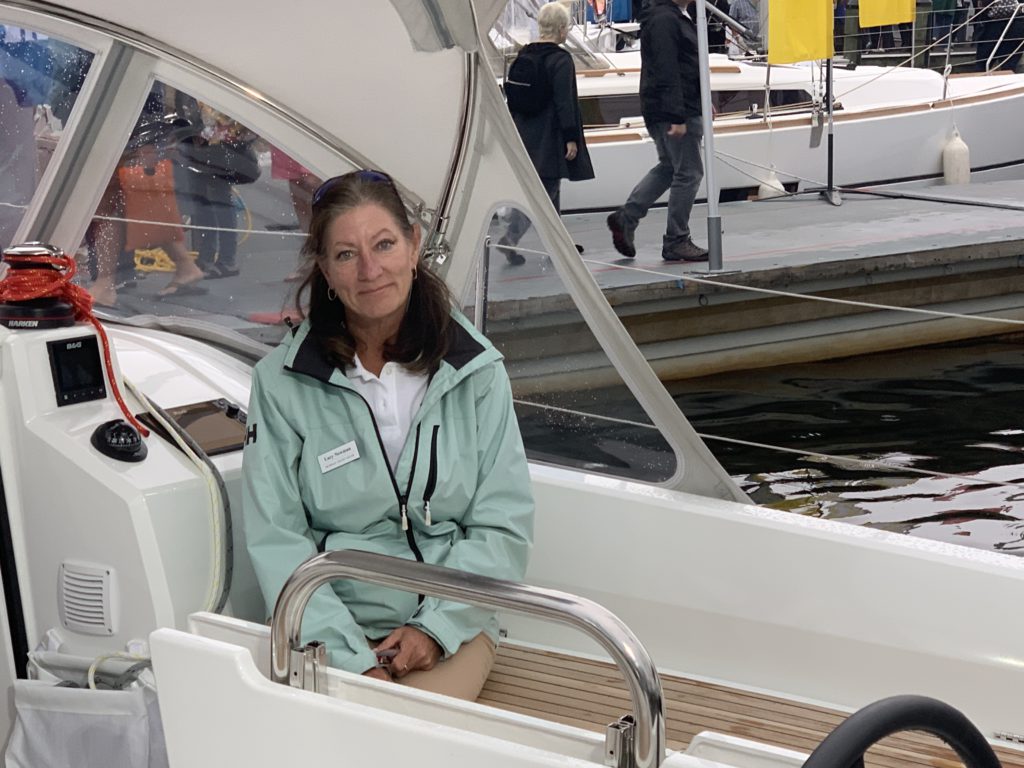 Lucy Newman
Houston, TX OFFICE
1500 Marina Bay Drive
Clear Lake Shores, Texas 77565
(281) 673-6705
LNewman@MurrayYachtSales.com
Professional Licenses and Certifications
USCG Licensed Captain
American Sailing Association Certified Instructor
Sailing & Racing
She has been sailing and racing for over 30 years. Lucy learned how to sail as a youngster on inland lakes and the Atlantic Ocean on the Southeastern seaboard. As an adult she has owned various sailboats and sailed on the Great Lakes, Puget Sound and the Pacific Ocean, The Gulf of Mexico, and the Caribbean. She lived aboard her own sloop for over ten years. She raced in the Charleston to Bermuda Race in 2003, Harvest Moon Regatta in 2006, Race to the Border in 2009, and several other offshore events. Her passion for sailing and years of experience have contributed to her earning the 2006 ASA "Outstanding Instructor" award.
WHAT THEY SAY
Client References
I'm also happy to hear the new owner is happy with the boat, especially after going through the storm.
I felt you dealt with both Buyer and Seller in an ethical and honest way, for which I am most appreciative. I believe "everyone won" on this transaction. Thank-you for making that happen.
Best Regards,
John Smith
"I would like to thank you and the rest of your staff for all of the work you guys did to sell the boat. I really appreciate it. I have been very impressed with the way you and employees do business. Thank you,"
-Pleased brokerage customer
"Thank you Stanton. It was a pleasure meeting you at the St. Pete boat show. My thanks also to (your team) and you for handling the sale of Stanley G in such a professional manner and understanding how difficult it was for me to part with her. But, Judy and I won't swallow the anchor for good so I guess we'll begin learning what trawlers and tugs are all about and get ready for the next adventure.
Best regards, Bob" -happy customer
"Our experience with your brokerage made a rough ride easier… been great to work with on all the paperwork! Our hats are off to you all and we appreciate your help in making our dreams come true!"
-Brian Regan, customer and fan of Team MYS
"… broker was impeccable in his response to every issue we encountered… reachable and willing to give advice… maintained constant communication… during the entire process, even after closing… Murray Yacht Sales and… broker did much more than we expected of them."