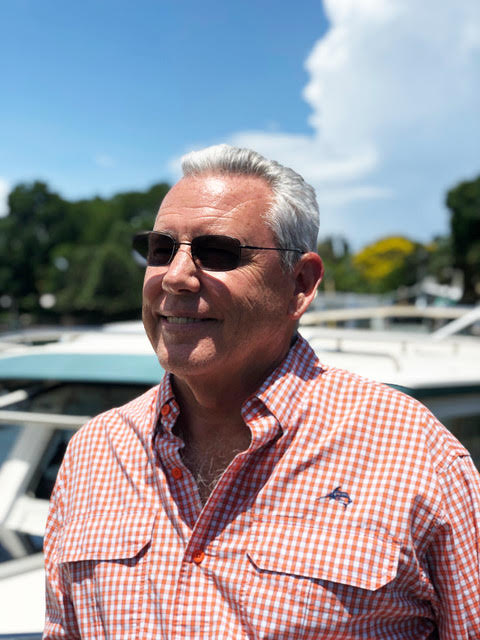 Jim Mitchell specializes in the sale of new and used power and sailing vessels 30′ to 60′ in length.
Jim Mitchell
ST. PETERSBURG OFFICE
1421 Bay Street SE
St. Petersburg, FL 33701
(727) 214-1590
JMitchell@MurrayYachtSales.com
Professional Licenses and Certifications
Licensed and Bonded Yacht Salesman: State of Florida
Yacht Broker's Association of America: Member
Education
Ohio State University – Engineering
University of Southern California – Systems Engineering
Power Boat Experience
Owned and cruised power boats extensively on the Gulf Coast. Currently cruises a power catamaran from home port in St. Petersburg, Florida.
Sail Cruising
Owned and cruised sailboats extensively for over 40 years. Cruised the Chesapeake Bay, Gulf Coast, and California coast.
Sail Racing
Over 40 years racing One Design, Offshore, Multihull, and PHRF.
Good news – thank you! Lauri and I are really excited to get back to sailing! Jim, I want to thank you for your professionalism, advice, attention to detail, complete…
The folks at Murray Yacht Sales are extremely knowledgeable of everything boat, yet down to earth, and a pleasure to work with!
Consistent, professional, and extremely knowledgeable on the yacht market. Not a "one size fits all" dealership, they really make the effort to find the right boat for the right person.
Murray Yacht sales is by far the most desirable yacht brokers in the Gulf Coast. The are committed to making the buying and selling process as pleasurable and effective in…
I'm also happy to hear the new owner is happy with the boat, especially after going through the storm. I felt you dealt with both Buyer and Seller in an…
"I would like to thank you and the rest of your staff for all of the work you guys did to sell the boat. I really appreciate it. I have…
"Thank you Stanton. It was a pleasure meeting you at the St. Pete boat show. My thanks also to (your team) and you for handling the sale of Stanley G…
"Our experience with your brokerage made a rough ride easier… been great to work with on all the paperwork! Our hats are off to you all and we appreciate your…
"… broker was impeccable in his response to every issue we encountered… reachable and willing to give advice… maintained constant communication… during the entire process, even after closing… Murray Yacht…